A week ago, the Indie Go Go campaign went live for my new album Diffused.  This is exciting though nerve wracking. In all honesty, waiting for a contributor I don't know is the goal.  I already met the goal of a contributor that's not in the family.  So, what's the real goal?  I want to show other indie artists, like me, that when they save and plan for a project like an album release, that you don't just end up with merchandise sitting in a box.  Check out the campaign.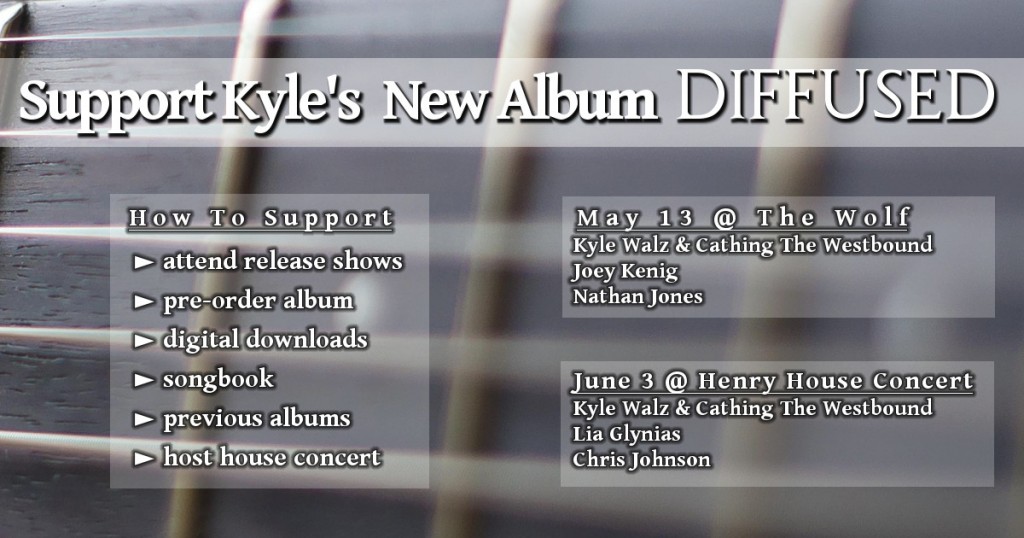 Indie Go Go Campaign
The campaign has many options from downloading to pre-ordering to house concert attendance.  Hoping that people that picked up my last album, Hallowed, will pre-order the new one.  The hard part, besides preparing the campaign, is spreading the word.
Preparing
Since I'm a teacher, planning and thinking through preparations is what I do.  With the Indie Go Go campaign, the setup is easy to do in advance.  They lead you through many details so you have time to think about perk options.  The video took a little work.  I ended up using Blender to edit the video.  But, I had many takes and attempts at takes before I ended up with this piece of work.
Following Through
The Indie Go Go campaign runs until April 1. Until then, I'll post on social media a couple times a week and hope to directly contact some friends and ask for a contribution or the help spread the word.  I contacted many co-workers, but the link is blocked on work machines. Hopefully, I can say after a second week, I'm past the 25% mark.  At any rate, I'm always learning and trying to improve all aspects of the things I do.